Nancy Falster, Chef, Weston A. Price chapter leader, and farmer's wife.
It started out as a customer calling with a question. It ended with a friendship.
Nancy is personable, funny, and honest. She had timely homeschooling wisdom, a few "honey, I've been there" comforts from a mother's perspective, and she provided a wealth of knowledge on everything from pastured poultry, to sustainable agricultural practices, to culinary arts.
We had the opportunity to meet Chef Nancy and her husband Karl in person recently in Dallas.
We offered to leave a few brochures out for Falster Farm, and although their farm is located a few hours away from Dallas, we had numerous people offer positive feedback: "Falster Farm! They have good stuff".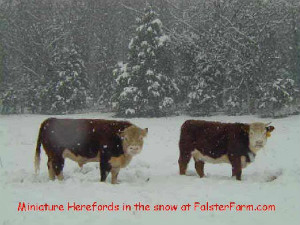 I could talk to Nancy for hours and be selfish and keep her all to myself. But I decided to share her with you, and she pleasantly agreed.
One of your expertises is in menu-planning, and I know that others hire you for their meal preparations. Some of us just feel weary, and then confused about what balance we should have to our meals. What is your formula for a nutritional, balanced meal?
The main thought is make it whole food, not processed, I try to add something fermented and not too many carbohydrates – or if there are carbs, I make sure there is fat to go with them. I also have fat to go with proteins – actually fat is the most important part of the meal planning when I think of it. So that means butter for cooked veggies, or cream sauce, or sour cream.
The USDA Food pyramid says, "Start with plenty of breads, cereals, rice, pasta…" this is Not the pattern we follow. We do a lot of physical labor so good meals are important, but good meals can be out of high quality homemade soup because if it's made right, it is packed with nutrition. We have an eclectic menu, totally different from my Chef jobs, where everything is planned and executed according to that plan. Karl asked me once why I do not cook like I do for customers. I told him it is because I can make great dishes out of all sorts of food in my fridge on the fly and customers are paying for exact recipes and the time to prepare them. At home, I use leftovers ALL the time. If I have bits and pieces, they go into a soup or are used in wraps, frittatas, or omelets. Broth is used for all sorts of wonderful beginnings. The crock pot is a great friend, as is the freezer. I'll make a big pot of beans that have soaked for at least 8 hours (rinsed a couple of times if possible) then cooked in the crock pot. Usually I add bacon or lard, an onion, some garlic, salt and pepper. A couple of meals and I'm ready for a break, so the leftovers go in the freezer, labeled and ready for a fast meal. This time it will be chalupas- my beans will go on fresh tortillas (from organic corn) cooked in some lard, topped with veggies, add grated raw cheese and dinners is ready. Maybe dessert will be a fresh fruit cup tossed with whipped cream and some crispy nuts and you are done.
You can get ideas for menus in cooking catalogs; recipe books like Sally Fallon's Nourishing Traditions give whole menu ideas. Don't be afraid of using foods traditionally found at night in the morning and vice a versa. That way I'm open to finding what's leftover in the fridge and I can get it to the table in a new suit before it gets too old to eat.
We need to be serving higher quality fats in every meal because I'm sure you know fats do not make you fat! The lies we've been fed are starving our brains, nerves and gut lining. We even have ice cream for breakfast because it is a high quality meal when it is homemade with raw cream, egg yolks from our hens, maple syrup and a bit of vanilla.
Some people do not know about the Weston A. Price Foundation. What is your level of involvement, and what is the importance of their message to us as we feed our families?
The Weston A Price Foundation grows on you, at least it did me. We were already interested in nourishing food for healing. Karl (my husband) is a combat Marine Veteran and has residual difficulties from chemical exposure and extreme duty in Vietnam; eating well is very important to us. Finding the Weston A Price Foundation was like finding a real treasure chest full of gold for the taking. I cannot stress enough how important the WAP message is to families, ESPECIALLY YOUNG FAMILIES. You are our future, your children will be leaders one day. This organization does not sell products, they don't mind promoting one they find that 'fits the bill' for nutritional content, but they do independent research, they fact find, they ask doctors and scientists what's what. They offer book reviews and the latest reports on all sorts of important concerns! Food matters– consider superfoods like cod liver oil and real butter. There is a need for clean food, not modified or processed stuff. In fact, as a member, I receive quarterly journals that are full of so much information I feel like I need to keep every one of them because of all the good stuff that is in the publication. It is written for the average person as well as professionals. There is also a handy shopping guide that comes each year to members that fits right in your purse. Until I learned what to look for and what not to shop for, I used it every time I went to the store– it is an invaluable tool. I am a Chapter Leader and as of yet, I do not hold monthly meetings but I will as soon as there is an interest in such. Now, I offer cooking classes that utilize the WAP principles. Most of my recipes come from Nourishing Traditions. The most important job we have as leaders is to be a source for real food in our local area so that when folks call we can get them to good food options. It is a good investment for families to be involved with WAP. If there is not a chapter leader in your area, find one or become that leader yourself. You'll be glad you did.
If you live in Eastern Texas, please check out Chef Nancy's chef and farm websites:
Photo Credits: