I counted that day as the pinnacle of my blogging career. My trip to the farm that I have read so much about in multiple books, seen in videos and modeled a lot of my thought after was a very surreal experience to be sure. Getting to visit Polyface Farm is a lot like going to an agricultural theme park. Actually having the opportunity to meet Joel Salatin himself and getting to sit down and interview him was a lot like meeting someone you only see on a Wheaties box.
Okay, so I have not quite touched the ground since that day, but there was just so much to see. I compiled some of the sights and sounds from the farm along with a few snippets from my interview with Joel Salatin here in this video:
The weather that day could not have been any more perfect despite the multiple day forecast from the weather-guesser on rain and thunderstorms. I drove back with the top down on the car to soak up the spring evening air.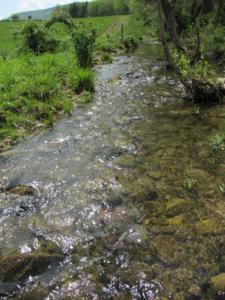 The lay-of-land that the farm sits on comprises a gentle slope (hence all the pond building you have read about). The thick deciduous timber up on the hill breaks to beautiful lush green meadows from all of the years of being tended by "biological reset buttons" (aka herbivores). To the untrained eye, the egg mobile may not be much to look at, but it is a revolution in "can do" and on-farm ingenuity. For me getting to see it in person was like seeing the Rosetta Stone in a museum because it unlocks so much of the mystery behind what is wrong today.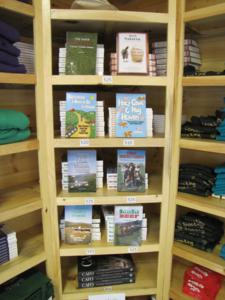 Everything is wide open for inspection with the caveat that you respect the residences. Some of the ladies from the Hen House Blog were there and are very friendly. Brie offered me a piece of fresh baked bread! Could she possibly have known that I owned a kitchen supply company specializing in bread baking, or may be I just looked like I needed some homemade bread—either way the gesture was not wasted on me. And I want to go on the record and say that you should never underestimate the effect of pastured eggs in bread.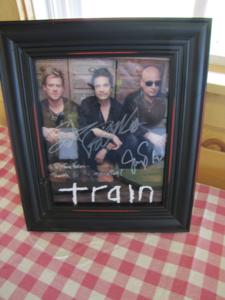 If you think that Joel is cool in his books or on Youtube, believe me he is even cooler in person. I was floored at how someone so smart with so much experience (in the face of adversity for a lot of it) is so grounded and was so gracious to grant an interview to me. I only had a predetermined time limit with him, but I was grateful for every minute. I could have talked with him for hours. After my time was up I was certain that I had known him for years. The recorded interview will come out in a few weeks as a podcast.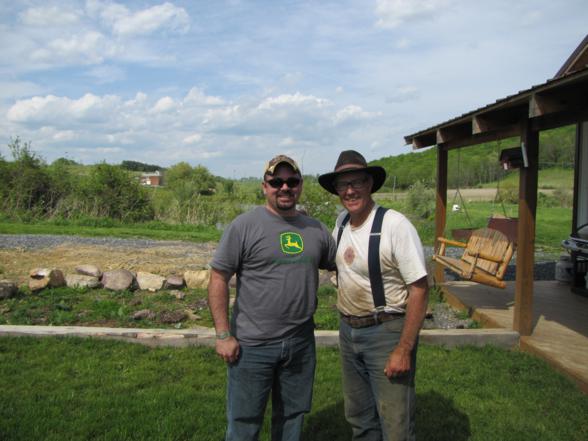 I do not guess that Polyface Farm would be easily confused with champion thoroughbred racing horse stables where the trucks and the trailers all have matching paint jobs—no this is a for-profit working farm. I could add little to the sheer beautiful simplicity of the place save for one sign. I would put up an inconspicuous plaque on your way out that said, "Go and do likewise."
Wilson
Pro Deo et Patria
Photo Credits:
All pictures by Pantry Paratus