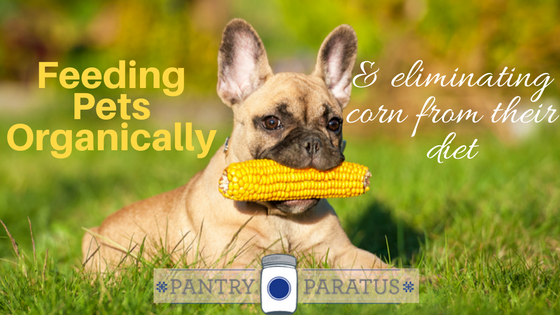 Although humans are eating more fresh fruits and vegetables as a part of our organic diet plan, this should also include our four-legged friends. Especially in the shadow of growing concerns and recent reports of pet poisoning from imported animal foods and treats, we need to be more conscious and aware of what we're putting into our pet's dishes. This is why we should all be feeding pets more organically.
Many of our companion animals can enjoy a well-balanced diet that includes more greens, fruits and vegetables as a part of their feeding regime, but corn should not among these ingredients. Which is ironic, when you consider many manufacturers of processed pet foods list corn as the first and primary ingredient used in their products.
But Why Use Corn?
The answer is simple and very straight forward, because it's cheap. In order to meet caloric and protein requirements for production, many manufacturers use corn as a staple in their process because it's inexpensive. Never mind the fact that this grain is often responsible for skin allergies, digestive issues and other health problems with pets, but the "big guys" are more concerned with profits than they are with the welfare of our pets.
There are so many reasons that corn isn't healthy for animals that it's difficult to know where to begin. Another obvious answer comes from the fact that dogs (or cats for that matter) are more carnivorous than they are herbivores. Left to their own devices in the wild, they would completely ignore corn or any of the other by products found from consuming this fattening grain.
A Healthier Orange Alternative
There's so many natural ingredients that supply our beloved animals with plenty of benefits that something like corn simply can't deliver and pumpkin is an excellent example. When it comes to digestion, it's difficult to ignore the many ways this popular fall vegetable (technically it's a fruit) offers to animals. On a personal level, I can weave you a "tail" about how pumpkin saved my dog from an expensive and unnecessary surgery due to a delicate digestive issue.
Long story short (not usually), when my dog was acting lethargic and showing signs of dehydration, I took her into the vet. I was informed by my doggie doctor that my canine had consumed some carpet fibers without my knowledge and had built up a blockage in her intestines.
Passing Pumpkin
My veterinarian initially and hesitantly recommended surgery, which paralyzed me with fear, but she offered another, safer, less-invasive alternative that my dog's doctor wanted to try first – pumpkin. I happily agreed, along with a sense of curiosity. Low and behold, several hours later, my dog had "passed" the mass without the aid of a scalpel. For this reason, I still keep several portions of frozen pumpkin on hand for summertime treats and just in case of a gastric event that may be easily cured without traditional medication or intervention.
In this particular case, whether it was my caring vet that wasn't looking to make a quick buck off an unnecessary surgery or an organic alternative that proved to be effective, organic fruits and vegetables have much to offer humans and their four-legged friends. Before you open a can or bag of processed pet food, think of feeding pets more fresh fruits and vegetables instead.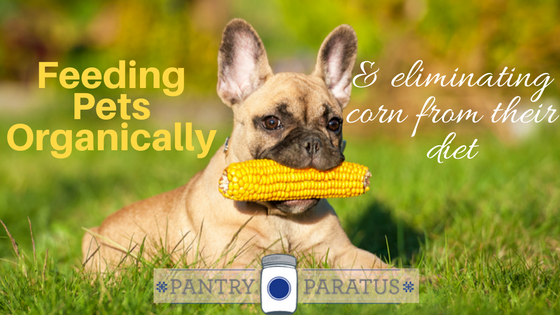 ---
Sloan McKinney is a journalist based in Southern California. After writing about pop culture for a number of years, she has recently begun writing for a new audience. Inspired by DeAnthony, her cat, as well as her dog Max, Sloan now hopes to help other pet owners guarantee their animal companions happy and healthy lives.