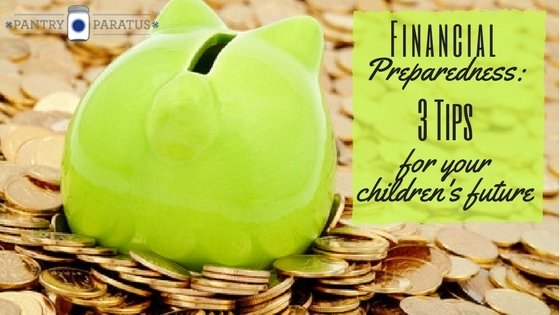 When my husband and I were sorting through my late mother-in-law's final arrangements, I realized we hadn't done nearly enough in our own future planning. It was scary to imagine a situation where my children would be on their own, and it brought up a lot of worst case scenarios I never wanted to think about. But preparing for any situation is crucial to my family's well-being, especially to my children's future, and in the end I feel a lot better knowing we've taken care of everything.
Parents have so many decisions to make when raising their children that they often feel overwhelmed. While it may be tempting to put off certain decisions, such as making a will and conducting life planning, parents should avoid procrastinating in these areas. Financial preparedness is much better to plan for your children's future, put certain conditions in place, and make specific financial considerations before it is too late. The good news is, you don't need to be an attorney or a financial planner to begin life planning that will secure your children's future. You just need to make some decisions now that will benefit both you and your children.
#1: Consider Your Long-Term Goals
The first step you need to take in life planning is identifying your long-term goals. If you'd like to retire at age 65, travel the United States in an RV, and settle down on a ranch somewhere out west, you need to take different steps than someone who wants to retire by age 60, spend their days in their current home, and take a few trips to Hawaii. You will need to determine how much money you need to start setting aside, where you need to put it, and how you can maximize your dollars prior to retirement.
Financial advisors are helpful at this point of life planning because they can help you determine how to align your life goals with your financial goals. Financial life planning is key to keeping your life's goals in mind while completing the planning process. Be prepared to take a realistic look at your present finances and create a plan that includes a budget, a retirement plan and account, a savings account, and other avenues for saving and growing your money over time.
#2 Create Accounts for Your Children
Some people purchase or receive bonds for their children when they are born. Others start savings accounts, college accounts, and trust funds for their children. Still others don't think about their children's finances at all. No matter which category you fall into, you will need to create some sort of an account for your children if your goal is to secure their financial futures. The sooner you start the better, but it's never too late to begin.
When most parents see the projected tuition costs for their children, they are stunned. If nothing else, the numbers serve as a good motivator to begin saving as soon as possible. Most people choose a 529 plan or a Coverdell ESA for their kids' college accounts. Considerations to make when choosing a plan include the contribution caps, lifetime contribution caps, investment options, and withdrawal options. Some 529 plans also carry a tax deduction or credit, so check your state regulations to see whether you will benefit from contributing to a plan for your children.
Another option is to create a custodial savings account at a financial institution for your children. Be sure to ask questions and check around if you decide to create an account of this type because some do not grow very quickly due to low interest rates. That's why some parents choose to start a Roth IRA for their children. These also are custodial accounts that parents remain in charge of until the child reaches the age of 18 or 21.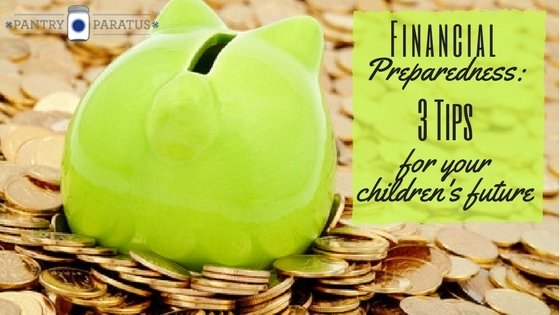 #3 Make a Will and Plan for Your Estate
Even though we don't like to think about death and dying, it is important for parents to create a will. Not only will this legal document make sure your children are cared for by the people you choose, but it will specifically state who should inherit your accounts, real estate, assets, property, and other possessions. You may designate an executor to handle your debts and taxes and to ensure the estate goes to your children as you wished.
Another way to plan for your estate is to create a life estate deed. Many parents with grown children set up a life estate deed to transfer property from themselves to their children upon their death. You may choose to transfer your estate to one or several recipients. The key to a solid life estate deed is ensuring the language is specific enough to create the correct life tenant relationship to protect you and your children.
Parents want to be sure they are planning for their lives and their financial futures as well as those of their children, but they often aren't sure where to begin. By considering your long-term goals, creating financial accounts for your children, and making a will and life estate deed, you will be well on your way to securing your children's futures with financial preparedness.
---
Jackie Waters told us about her recent personal experiences with this, and wanted to share what she has learned with Pantry Paratus.  You can find many great articles about organization in the home at her site, Hyper Tidy–we hope you check it out!