Garden Creativity: The Productive Kind
I am not the cutesy-craftsy, artsy-fartsy, Holly HappyHammer type.
I will not likely write a blog post about the 18 styles of wind chimes you can make out toilet paper tubes, with viral Pinterest photo to follow. I can admire the work of others in this particular genre. If you are the Queen (or King) of Mod Podge, leave me a note on our Facebook page and I will check out your rainbow of creativity (we even have a pinterest board called "repurposed" where I can admire such handiwork).
I love food. Good food, wholesome, homegrown, locally grown, chemical-free, and delicious food.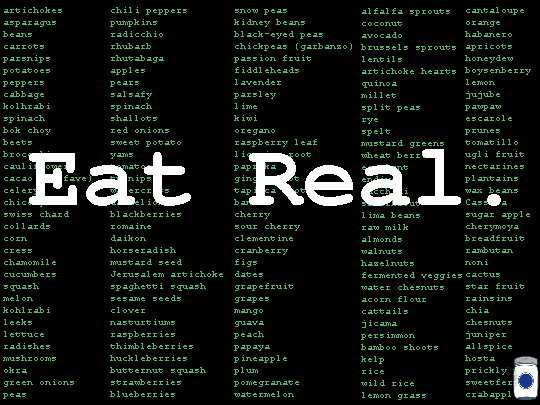 Thus, gardening, I do love gardening, because as I said, I love food. Sunshine and the feel of dirt between the toes are pretty cool gardening perks, too. Pinterest can just never do justice to the feel of dirt between the toes. Thankfully, I have friends who love real food as much as I do and are crafty to boot. I'm getting link-happy again but they all open in new windows, so click on them & get to them when you get to them.
Step 1 is the garden itself. Susan, a Master Gardener in her home state of Pennsylvania, gives you Vegetable Gardening 101 on Learning and Yearning.
Susan also covers the basics of lasagna gardening, a style that really creates nutrient-dense food because the soil has various layers that break down over time.
Lasagna gardening is a great way to go for both new gardeners and for new gardening spots; learn how to create a raised bed frugally with someone who shares her first-time experience with you at Healthy Roots Happy Soul.
When was the last time you took a stroll through a successful vegetable garden? They inspire me and I love to ask questions! Take a stroll through this Missouri garden with an admiring daughter (Michelle from Simplify. Live, Love.) whom was sure to ask plenty of questions on our behalf.
Michelle puts what she learns into practice, too, with a great article on growing potatoes! Potatoes get the shaft. They are really not difficult to grow (although watering might be necessary where you live) and you have not lived unless you have eaten a homegrown potato. Really. It should top your bucket list.
Once you have that veggie garden going, you will need to do a few things to maintain that rich soil, such as composting. At the bottom of this blog, you will see some great articles in the Pantry Paratus repertoire (we have a "repertoire"—fancy). Urban gardening can limit abilities with composting—piles are not possible and the prefabricated bins are very pricey! Healthy Roots Happy Soul did a great job creating a functional composting bin with nothing more than a garbage can! While I think that more oxygen would help, this is the perfect solution for an urban homesteader in stealth mode.
If you are not sure you even have the space or ability to do that, Recipes to Nourish has a recipe to nourish your soil with liquid compost.
Companion planting is a very important key to keeping the soil healthy and to keep pests at bay. Natural Family Today wrote this great blog to give a basic understanding of companion planting concepts. Get this book devoted to the subject in practical detail for planning your next garden arrangement.
Speaking of companion planting, the Happy Healthnut has a beautiful picture of marigolds interplanted with veggies to help keep bad bugs away. While you are visiting her page, get this super-useful recipe for herbal insecticide to help the good guys win.
The next concept I want to throw your way took me by surprise; I used to throw extra kombucha scoby into my compost bin, but had done so unwittingly (and uninformed completely). See what happens when Real Food RN throws her scoby to the garden! Oh, and we've got a great infograph about your garden pH if you need help with that—the link is at the bottom of the blog (it's all I can do to refrain from saying "repertoire" again).
And the grand finale to this fireworks display of homegrown veggies: the cutesy-fartsy-happyhammer (I think I just made that up) craft projects:
How to Make Bird Feeders for the Garden (by Diary of a First Child)
DIY Plant Labels (by 5 Little Homesteaders)
Keep Growing!
Chaya
---
We have written a few gardening articles ourselves. Catch up with these great articles:
Growing an Indoor Garden (guest post)
Starting Seeds: Getting the Right Seeds for Your Garden in 3 Simple Steps
Modern Day Victory Gardens (guest post)
Nature—the Original Conservationist
Podcast Interview with Scott from DownToEarthSeeds
Gardening Infographic: Soil pH Balance
Build a Compost Bin with a Klamper
Interview with Cathy Cromwell, author of Composting for Dummies
Check out Our Favorite Gardening Books here to learn all of these skills in more detail.
Dirty toes are one thing, dirty clothes? Avoid that in style with our hyper-functional Roo Gardening Apron.
Photo Credits:
All photos were used with permission. Follow the links below to see the original photos and to catch up on their latest gardening articles!

Chaya: Pantry Paratus
Eat Real: Pantry Paratus
Susan & Lasagna Gardening: Learning & Yearning
Raised Garden Bed & Garbage Can Compost Bin: Healthy Roots Happy Soul
5 Gardening Tips (Dad's Garden): Simplify. Live, Love.

Dad's Homemade Insecticide: A Happy Healthnut
Using a Scoby in the Garden: Real Food RN
How to Make a Bird Feeder: Diary of a First Child
DIY Plant Labels: 5 Little Homesteaders