Pantry Paratus Radio, Episode 28: Interview with Judy from LivingHealthynHappy.com
GAPS Diet, Dangers of GMO, and Healthy Alternatives to Modern Dangers
We know that everything is killing us; pollution, chemicals, junk food. But where to start? I sometimes feel overwhelmed by the messages out there; so when I found a website as refreshing as LivingHealthynHappy.com, I knew I had to pass it along to you. Join us as Judy and I chat about how her daughter's health concerns led her to a holistic approach, about the dangers of GMO and toxins, and as we chat about some simple alternatives (a DIY approach) that Judy features on her website.
Right Click Here to Download This Episode
We talk about:
Why Judy is passionate about sharing this information
New website, still adding great information
Gaps Journey with daughter
What is GAPS? A basic understanding
The GAPS diet vs. the GAPS intro diet
The Dangers of GMO (Genetically Modified Organisms): about 90% of corn and soy is genetically modified. Most people do not realize how much they might be eating that is GMO.
GMO labeling
The politics, the funding against labeling laws
Cancer; alternative therapies are getting results
Getting options and research in matters of health
AutoImmune: The Cause and the Cure
How can children have so much damage to their little digestive systems?
Weston A Price—A different way of shopping and eating
Toxins
Laundry Detergent
Wrap up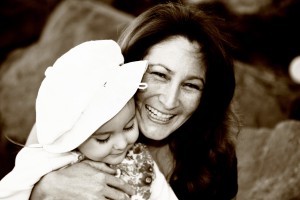 Links:
Podcast with Caroline from MyGutsy.com (yes, she is in fact adorable)
Podcast with the authors of "AutoImmune: The Cause and the Cure"
Book Review of "AutoImmune: The Cause and the Cure"
Podcast with Sally Fallon Morell
Podcast with Paul Wheaton Part I (Meet Paul, Lord of the Jungle)
Podcast with Paul Wheaton Part II (just too much Permaculture goodness to cram into one Podcast)
Borax in Bulk can be found here (not a company associated or affiliated with Pantry Paratus)
Homemade Cleaners using Essential Oils around the Homestead
Proviso:
Nothing in this blog constitutes medical advice. You should consult your own physician before making any dietary changes. Statements in this blog may or may not be congruent with current USDA or FDA guidance.