When fresh dill is in season, we usually have homemade tzatziki sauce on the ready.  We eat it on anything and everything, but in case you were wondering what you should use tzatziki sauce for, here are my top suggestions: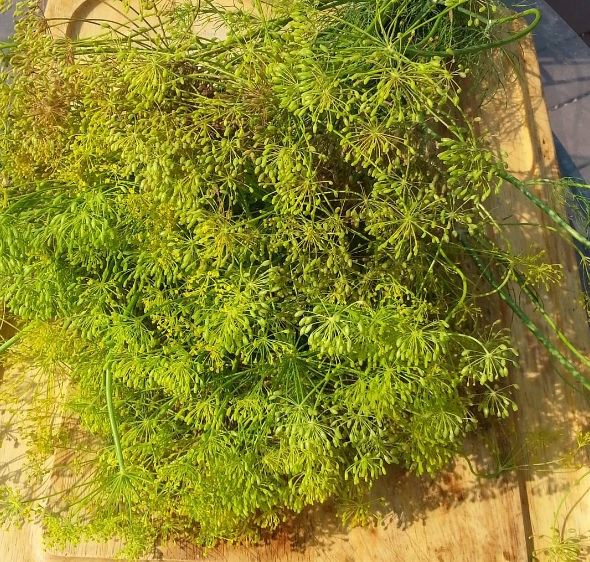 Make gyros (or Turkish doner kepabs, very similar)!
Use as a veggie dip for cucumbers, carrots, tomato slices
Delicous "chip dip" for your homemade dehydrated snacks like dehydrated tomatoes and zucchini chips
Serve with fish, especially if you need to cut a too-strong flavor
Eat it on crackers
Meat! Any meat…meatballs (amazing!!), pork chops, etc.  Just stick with basic Greek or Italian seasonings, such as Basil, Chervil, Sage, etc
Fried zucchini
Fried eggplant
Healthy and more flavorful alternative to mayonnaise on sandwiches
Use as a "base" to other cold salads (pasta salads, mix some into potato salad, etc)
Refrigerator Life of Tzatziki
When it hits the spot, you'll eat it all within a few days.  Good thing, or make less.  You'll need to stir it up about every time you want to use it because you will find the lemon juice and yogurt whey separate from the thicker sauce.  Plan on using it within 3-4 days.
In only 10 minutes, you can make it for yourself!
Some people swear that it must be made with mint instead, but dill is how I fell in love with it, and so dill it is.  You may do what you like, the recipe below is the same either way (just substitute mint for dill in the same amounts).
Tzatziki Recipe
1/2 cucumber, grated
1 Tbsp Olive Oil
1/2 lemon or 1-2 tsp lemon juice
2 cloves of garlic, minced
1/2 cup thick, plain yogurt
3-4 tsp fresh dill or mint, or only 2 tsp dehydrated of dill or mint
1/4 tsp salt
Optional: Some people add 1 tsp vinegar (I don't, too runny)
 Shred half of a cucumber, knead salt into it, and squeeze and strain out as much liquid as possible.  Leave it in a strainer to finish draining for 5-10 minutes.
 Use the thickest yogurt that you can; if it is not thick, best practice is to let it drain in cheesecloth, too.
Mix garlic, yogurt, lemon juice, dill and salted cucumber.  You can serve immediately but best chilled.
  In regards to lemon, vinegar, salt, & garlic–really, make the flavor to suit your palate.  We like a lot of garlic at our house, you may want to try 1 clove first, and add to taste.